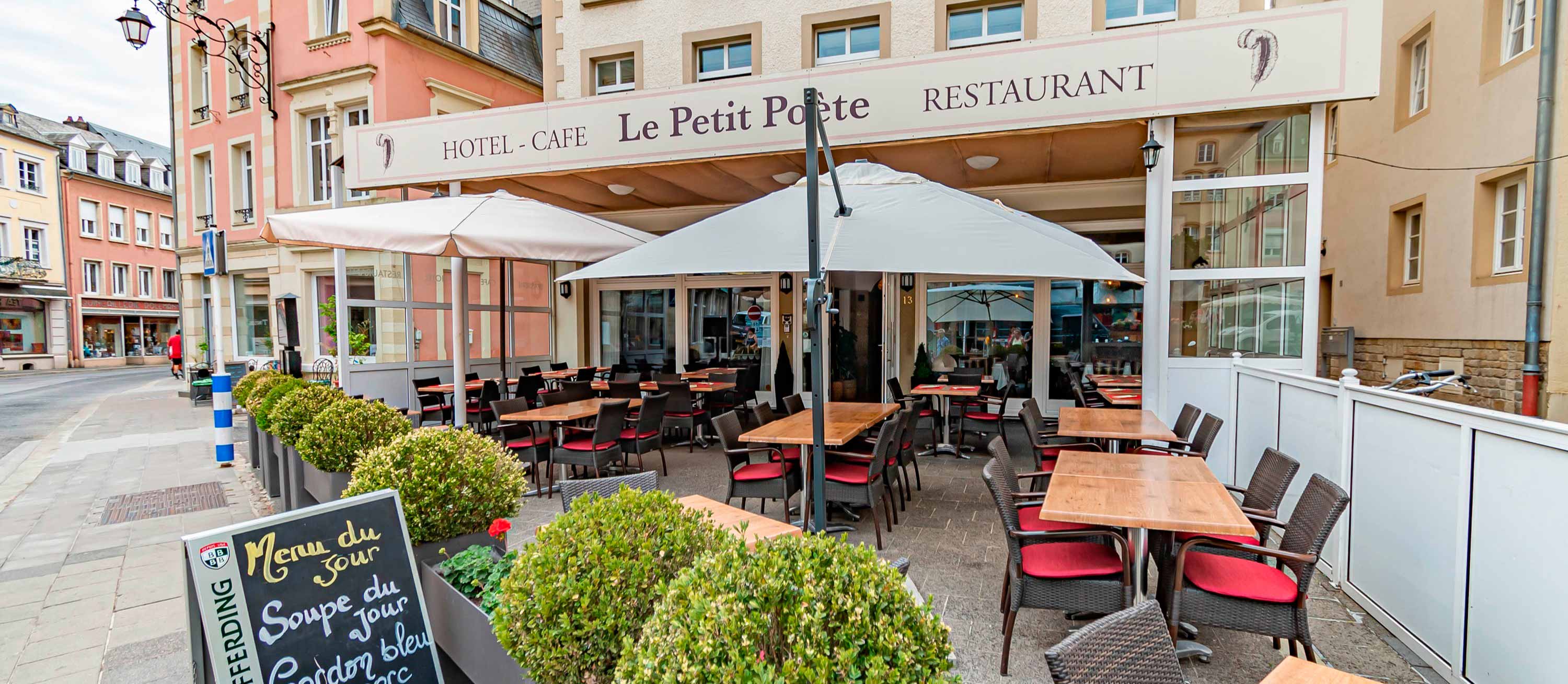 About the hotel
Le Petit Poète
Built in the 19th century, Le Petit Poète has always been a small hotel that attracts tourists from all over the Greater Region. In the beginning it was called "Hotel de la Place" because of its central location on the market place.
For more than 150 years, thousands of travelers have chosen our hotel as a place to stay for their vacation or a short stay for hikers who come to discover the landscapes of the 112 km long Mullerthal Trail. The "Nature & Geopark Mëllerdall", registered as a UNESCO Global Geopark, presents the geological heritage of imposing sandstone cliffs with narrow fissures and deep gorges, as well as a great diversity of plants.
During the 1980s, it was bought by the Ernster-Jacobsen couple, and renamed "Le Petit Poète". It then became the sibling of another historical hotel ("La Petite Marquise") which was located a few steps away on the same square. The reputation of the two hotels under the same management became indisputable throughout the 1980s and 1990s.
In 1995, it was the Macedo-Foz family's turn to take over the establishment and carry out some renovation work (new rooms with private bathrooms). The new ambience of the hotel is family-friendly and warm, with a team that has worked together for over 20 years. The restaurant's cuisine is highly appreciated, the kindness and professionalism of the staff attract more and more customers, and especially loyal customers who have also become friends.
Since 2000, our address continues to be a must for all lovers of good food in a unique setting in the heart of our city.
As soon as you enter Le Petit Poète, you are totally absorbed by the atmosphere that combines serenity and escape.
Check-in open from 3pm to 7pm (except Tuesdays - day of rest).
Check-out à 11h.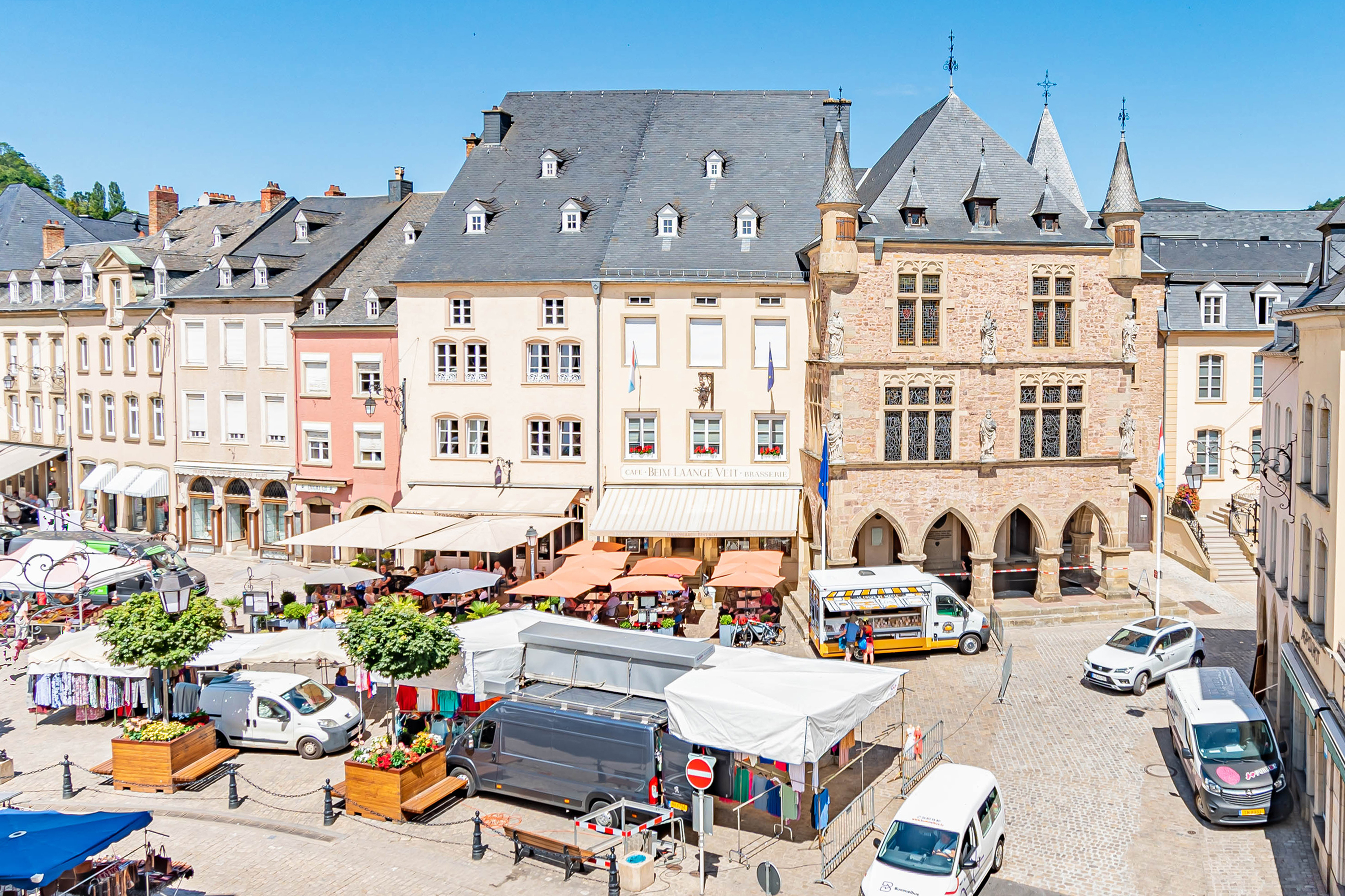 What to do, what to see?
In town:
Mullerthal Trail (Route 2)
The abbey of Echternach (7th century)
Basilique St Willibrod (1031)
Church of Saint Peter and Paul (11th century)
Echternach Lake
Roman Villa (3rd century ruins)
Prehistoric Museum
The river Sûre
Nearby:
Mullerthal Trail
Route 1 (36 Km)
Route 2 (38 Km)
Route 3 (38 Km)
Larochette
Beaufort
Rosport
Vianden
Luxembourg City
Trier (Germany)
Saarschleife (Germany)
Metz (France)

Activities:
Kayaking
Canoeing
Swimming pools
Fishing
Pedal boats
Bicycles and bike paths
Rock climbing
Horseback riding
Citybus & Citynavette